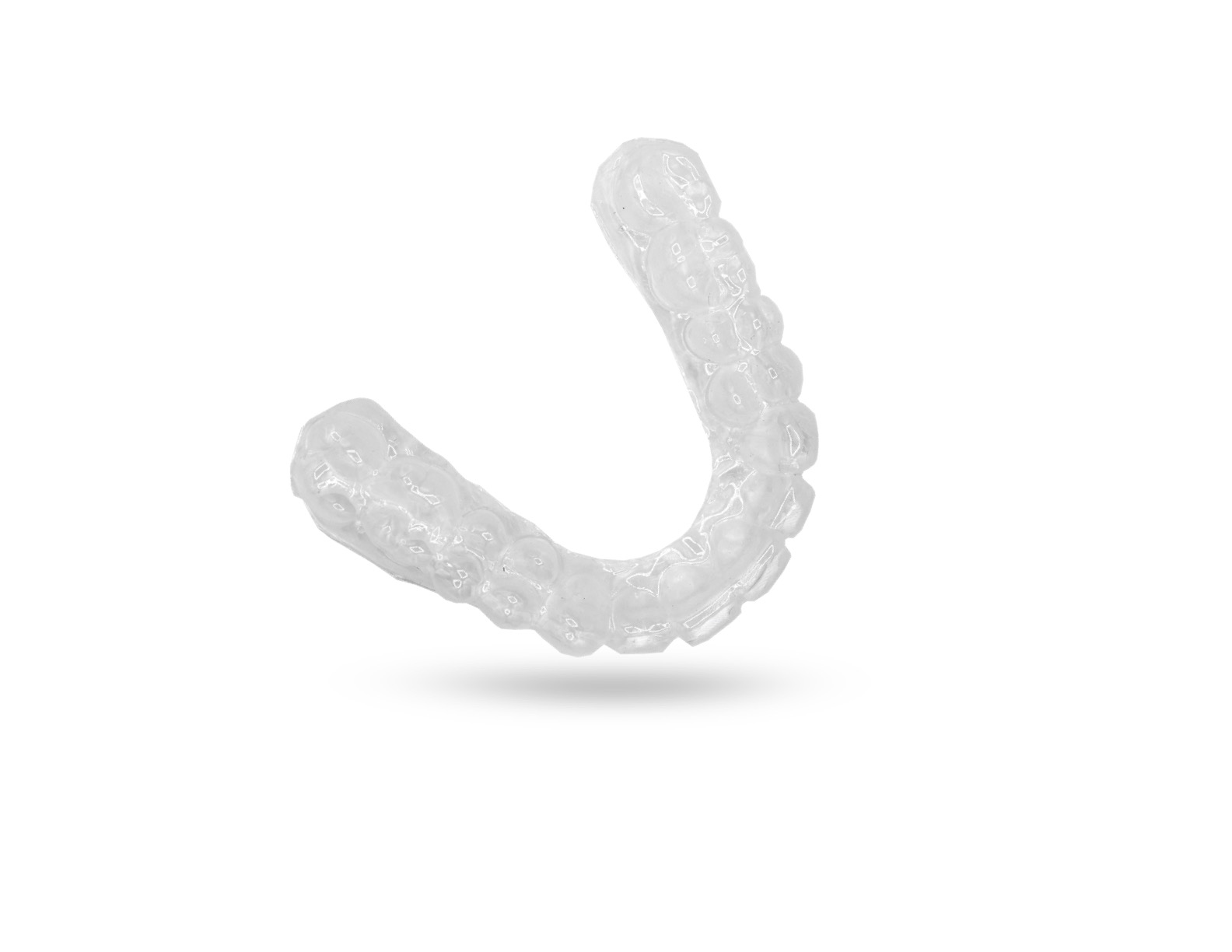 The Beverly Hills Whitening Tray.

Our tray technology is what makes us stand out from the crowd.
We've developed a whitening tray that is functional in every way.
Each tray is custom designed to its user.

Our pocketed design holds whitening gel in place and seals out saliva — Keeping it from disrupting the chemical process.

Our bio-compatible dual-layer structure provides a soft, cushioned exterior and firm interior for maximum comfort and durability.

The ultra-thin 1.5mm design and 3d-scanned moldings deliver a precision fit.
---
Our tray's ability to seal allows us to offer professional whitening formulas used only by industry-leading dentists.  
What's even better is it whitens up to 8 hours while you sleep. Not minutes like other whitening products.
Our treatments yield whitening results you can't get anywhere - even the dentist's office.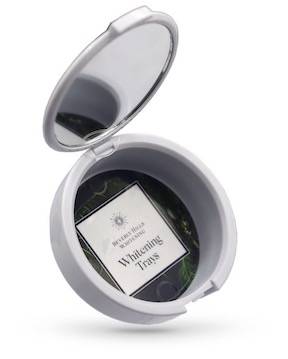 A Process Designed by Dental Professionals
Use our treatment quiz to get a custom treatment designed around YOU. Our different treatments are designed around varying sensitivity, results, and schedules.
Next, we'll send you your medical-grade impression kits. Take impressions of your smile at home and send them back to our lab — We'll scan your mold into a 3D render and create your custom trays.
3. Receive Your Treatment
Your custom trays and treatment will arrive in the mail. Along with your custom Beverly Hills Whitening Trays, you'll receive whitening formula, strengthening trays, and a treatment calendar, all unique to you.
4. Complete Your Treatment
After viewing our print and video instructions, follow your treatment calendar to whiten and strengthen your teeth. Depending on the treatment we designed, treatments last 14-20 days.
---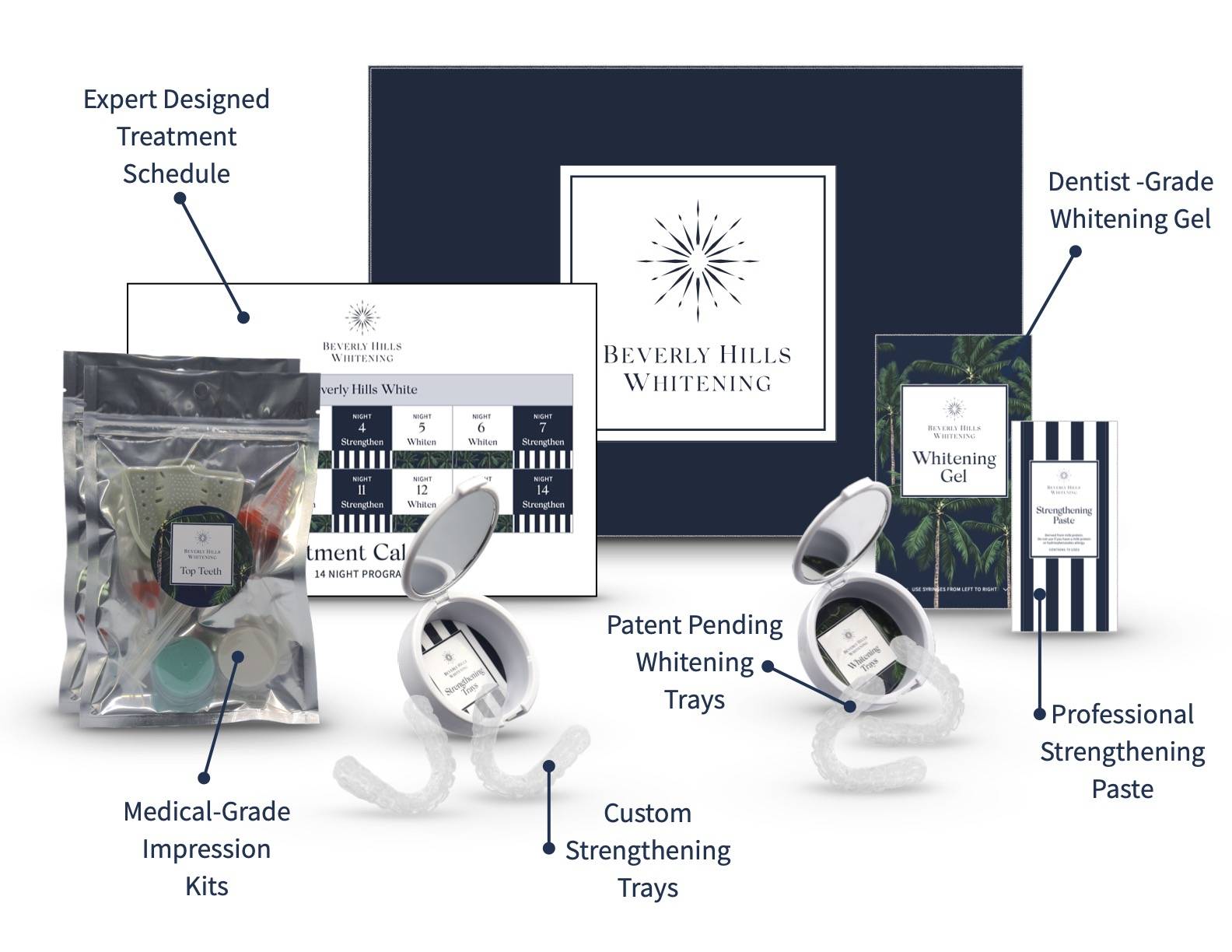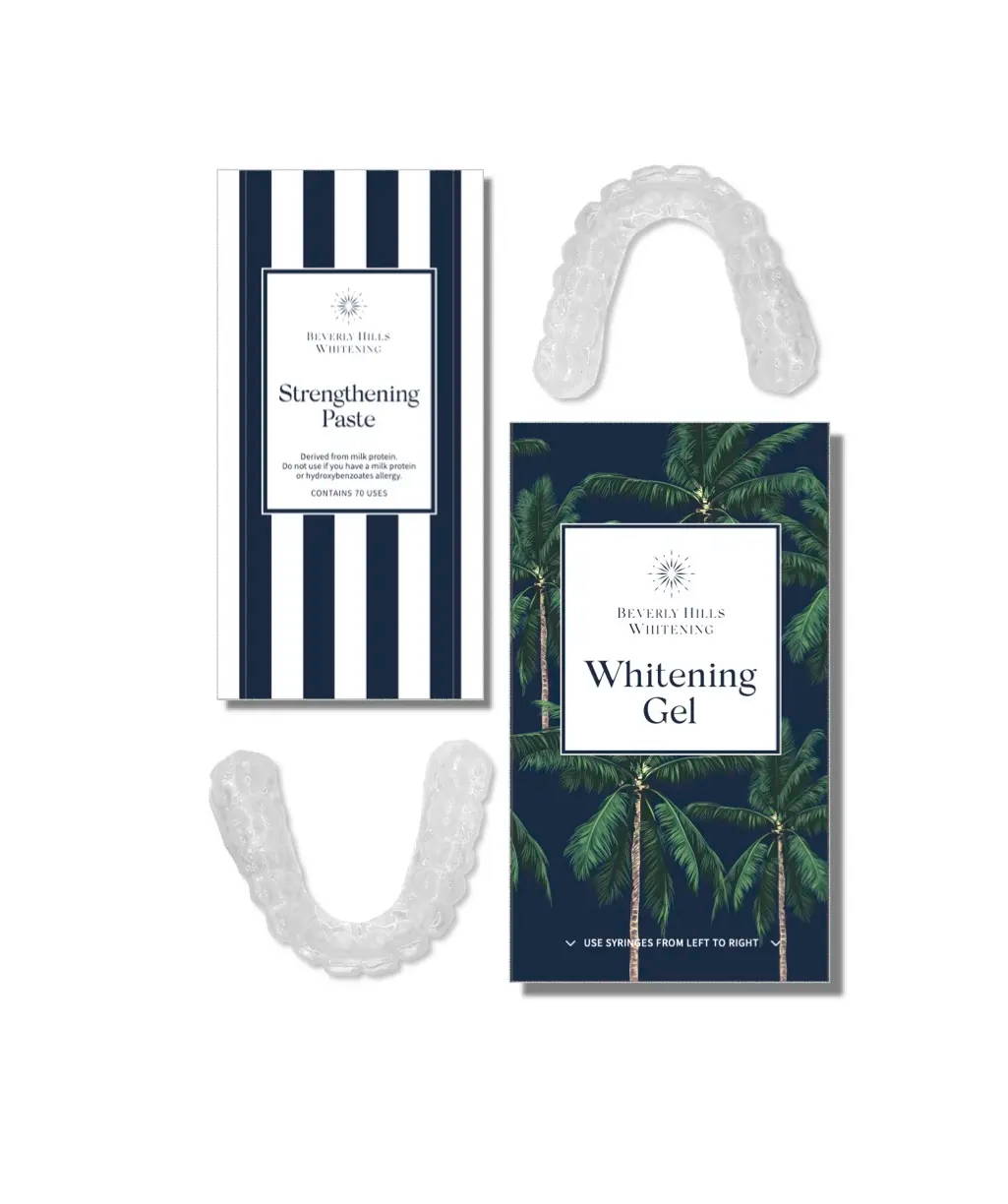 Not only are our treatments custom, they are professionally designed using dental-grade products.
Strengthening Paste supplies bio-available minerals to keep your teeth healthy and strong
Whitening Gel contains professional formulas for effective results and low sensitivity
Treatment Calendar lays out your custom designed treatment schedule